I must begin this blog by stating that although Yorktown Owens are dedicated to simple living, we aren't Mennonites (although we greatly respect the Mennonite community). Truth be told, we really love stuff, like all good Americans do; ain't much more patriotic than throwing around greenbacks. We simply try to temper our spending with second-hand purchases, heavy use of the 3 r-s, buying handmade and locally when we can. Toned-down consumerism, if you will. So of course, I almost always go to Ebay and etsy first, but I won't pretend I am no Target addict. I know it's wrong and evil, but I manage to convince myself it's not as wrong and evil as Wal-mart, and we all know ignorance is bliss.
To the point. As I mentioned briefly in
this blog
, the A-bot and I recently flew down to Disney World (another blog, a later blog), where we met my parents and had great fun, and of course this yielded some super lovely shopping opportunities. And then I came home and found more super lovely Christmas gifts for my favorite super lovely people, and also some for myself. Some of these things are so terrific, they are blogworthy.
First, I must mention my trip to
Little Miss Matched
. I've been drooling over the online store for ages (much like my
Cath Kidston
obsession) and as we were walking through Downtown Disney, I nearly tripped over my adorable dumpling child to get inside the place. I picked up a handful of the little sock doll above (Kooky mini sock doll, $5) for some of the little smunchkins we know, including the A-bot (who rather cleverly unwrapped his cousin Noah's Kooky and tried to stash it away). The mini sock dolls are a super rad gift and inexpensive, thus consistent with the tempered-consumerism lifestyle we have going. I'm a big fan of giving journals, especially ones with prompts, because they are gifts that last and are interactive, and because they make use of those all-important brain waves. I've kind of gone nuts over
Keri Smith
's creativity journals and thinking about starting my own art/creativity journal (check out all the cool
printables
on her page for a taste of her awesomeness). So of course, when I saw this little yummy scrapadoodlournal thingy sort of in the same vein, I snapped it up to put away for a special young lady's Christmas gift.
It's hard to see how truly adorable this book is from the pictures, but it includes all kinds of prompts for journaling and art, places to stick in scraps and photos, collages, secrets, all the good stuff young girls adore and pass notes about in 7th grade geography class. Priced at $12.95, it's a great deal if you are looking for a birthday or Valentine's gift (or belated winter holiday gift?).
My mom also picked up a super cute bag for herself (half off, $20 from 40--sweet deal!):
And I grabbed the matching little vinyl keychain/ID holder to use when I need my card but not a whole purse. I like that it's vinyl...I am so done for the time being with my pretty leather and brocade accessories getting tie-dyed with coffee and kid leakage. Vinyl and oilcloth are a toddler mom's BFF. And I mustn't forget the little white wallet with stars on the outside and rainbow stripes on the inside...and lots of pockets for IDs and my
DoubleShot
discount card. I am such a little kid, I know, but I adore it!
And you absolutely MUST know that LMM has an online
outlet
store.
*update 12.30.09* I just found out that many Toys "R" Us stores carry Little Miss Matched items...we spied several items at the east Tulsa store including almost everything I mentioned above, and also:
Lots of socks, although none were available in toddler sizes.
Another rad shop at Downtown Disney (that's also available online) is
Basin
, which basically sucks a hole right out of your wallet the moment you step in its door. Last year, Santa Claus brought me these super amazing fresh cut soaps and I fell instantly in love:
This one has kind of a fresh, herby scent. It's actually in my bathroom right now.
This one, "Enchanted Castle,"
was my
favorite
. I loved it so much I wanted to buy another one this year. Besides the fact that it's freaking adorable, it has kind of an oceany scent which reminds me of this Avon stuff I used to go batty over back in high school (early 90s).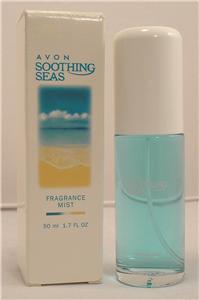 Does anyone remember it? I thought it was the bee's knees.
Santa also brought me this blue whale soap, which smelled light and clean and made me very happy.
And finally, there was "Dolphin Duo" (Santa was good to me!).
These guys had a similar oceanic aroma, but it was lighter. The bar was super sweet in our bathroom.
SO this year, I stopped into Basin and picked up these:
"Holy guacamole salad!" I squealed when I saw this
lovely lilac
soap. Lilac is my favorite fragrance ever. Forever ever. It's in my kitchen right now, loving me right back when I wash my hands. Yes, I said my soap loves me. Don't judge me, please.
And then this pretty little Christmas soap, which smells a little like a mojito, was just screaming "Winter Solstice Party!" as I walked by.
And one of these little lovelies to display them in, of course. If you'd been to our house in the past year(s), you'd know there's been a soap dish deficit. We've used any manner of household items to fill the void, causing people to panic while chasing the large,wet, squiggly bars of soap around the sink because they slide right out of the tiny soy sauce dish or oddly-shaped candle holder.
And then I snagged this pretty soap for one of the sweetest ladies I know, to slip into her Christmas stocking. This soap is called "Lily of the Valley" and is fragranced accordingly.
With all those wonderful little soaps, it was so hard to choose! They make a good gift because they are a nice small, not terribly expensive gift, they are something that to be used rather than to become landfill waste, and they are just crazy cute. They are spendy as soaps go, however. They charge by weight so each package varies, kinda like steak.
On my list of super duper faves (if anyone [read: any HUSBAND]) wants to get me a special treat), I adore ALL of these:
I also love this little soap, and I found a tutorial online for making them myself and plan to do so if I ever get free time again. They seem pretty easy to make.
Here
is the tutorial over on Craftster.
I also picked up some papel picado in Fake Mexico at EPCOT, very similar to this below, but I think mine is so much prettier. I bought two banners, since I've been looking all over the place for them and no one in Tulsa seems to carry them.
One of the shopping highlights of our trip, however, was making Arthur's very own mouse ears. There is a little shop in the Magic Kingdom where the little beanies, ears and patches are sold separately, and little mouseketeers choose all the parts and then Cast Members put all the pieces together using Disney magic and fairy dust and some giant freaking embroidery machine for the little (or big) dudes' names. You can't tell in the pic but the right ear (our left) is holographic, which was great fun for Arthur, and the fireworks on the left one sparkle. Tie dye was the clear beanie choice, and the "Peace, Love, Mickey" patch was perfect for the A-bot (which is, by the way, the name on the back of the hat).
The little green pin in the picture below was given to him by a boy we met at the bus stop...I believe he was from Colorado. Kids at Disney World carry around
lanyards
full of these
pins
and trade with each other and Cast Members...it's a whole subculture they have going on there, or more cynically, it's yet one more freaking genius way they take our cash. But it was very sweet of that kid to give Arthur his first pin, thus initiating him into the cult.
We also picked up that little Rasta necklace in Florida.
I'm not through with this post yet, but it's 1:45 AM and I need to get some rest. Don't worry, readers, I will have plenty more shopping goodies for you as soon as I get a chance. Cheers, friends.
I will leave you with a sweet Keri Smith goodie. Click on the link to download the goods.